A very special experience this was for me.
The RTT session really clarified, acknowledged and released certain persistent patterns (which I understood intellectually but couldn't let go). The 3-hour fascinating and intense session with Sandra was a gentle, warm experience. Loving, without judgment and felt safe. The weeks following the session were interesting. Although there were no major changes right away (hence the 3 weeks of perpetuation through personal audio), I did notice different emotions and awarenesses. Sometimes complicated. But I could always contact Sandra for help and advice. This helped me a lot as she reassured me and explained the complexities, I felt understood. There is already a really noticeable change in some of the old coping mechanisms towards my stated goals and that is a liberation. I am very curious about what else I will experience in the coming months. So glad I could do this with you, Sandra!
Heleen, 44 (self-love and self-esteem)
A blockage is gone
What impressed me about Sandra is that she used quite a few of the actual phrases I'd used during our consultation while she was recording the session, so the language feels very relevant to me. Afterwards, I feel like a blockage is gone, and I'm moving ahead in a meaningful way. I'm more aware of opportunities, and I'm taking action. I'm really glad I made the decision to do it!
Andy, 55 (procrastination)
You gave me back my body!
The person I always felt on the inside was not visible on the outside. Inside I felt healthy and slim, but on the outside I was definitely overweight and on the verge of diabetes. No matter what I tried (whether it was the latest exercises or brand new guaranteed diets), nothing worked permanently. Until…. I had a session with Sandra. Only one session. Through RTT with you, Sandra, I finally realized why I was holding onto my extra weight. And, more importantly, how I no longer needed that extra weight. I had my RTT session with you over 2 years ago. Since then I have lost 20 kilos and dropped 4 clothing sizes. I threw away all my clothes and now have a brand new (size S!) wardrobe. I feel fantastic. liberated. Especially permanently freed from the extra kilos. Thanks Sandra! Your guidance, your loving, warm and above all sympathetic approach have given me the results I so wanted.
Els, 53 (weight loss)
I broke through the blocks to my succes
I came to Sandra because I was curious about the Rapid Transformational Therapy method. I can now say that it absolutely blew me away in the best sense possible. Sandra is a great therapist with great empathy and insight. She managed to help my subconscious break through my success blocks so that I could see my full potential. The best part, though, is that I was able to act on it after Sandra's session. The session with Sandra gave me the focus and purpose to go for what I want. She helped me build my confidence and talents. She is really great at building confidence and giving you the comfort you need to open your mind so you can transform into the best version of yourself. Thank you Sandra, you are truly phenomenal!
Renee, 53 (confidence)
A successful trajectory
After the RTT trajectory it the fear and tension in my life have subsided. I'm still working on being as stable as possible, but it was much more intense before the trajectory. I started on a 7, after the session and the four weeks of listening tot he audio, I was on a 3, and now I'm on a 2. Very occasionally I experience tension or irrational fear, but it is getting better all the time.
Chiel, 29 (anxiety and tension)
Sandra helped me change my life
At the beginning I was quite skeptical of how this process could help me. But now I realize and I genuinely feel Sandra helped me to change my life, I still listen to my  recording maybe once a week, it's like my 'grounding' and to 'refresh'. The fear and anxieties I suffered with are gone and doors in my life have opened from; sleep, career, and even to finding love. I didn't think this was going to be possible so soon, but now that I'm content and loving myself the rest is coming naturally. 
Rochelle, 28 (finding love)
Sandra has brought me much further on my path
I ended up with Sandra through the media. My intention was to undergo the RTT session because I wanted to learn the process myself. During the session so much unhealed, suppressed stuff came up. Things that I thought were already over. Sandra has brought me so much further on my path. I am very grateful to her. Her energy is right and you can feel it immediately. Thanks.
Corrie, 48 (self-confidence)
You have helped me to see life positively again!
After my RTT session, things went very well for me. I continued to listen to the audio after the 3 weeks. After a few months I stopped listening and it went really well. I no longer suffer from my disturbing past. Some days it goes a bit less and then I listen to the audio for a few days and then it is fine again. I'm very happy that I worked with you. I felt very safe and comfortable. I have already told several people about my experience and also I hope that I can inspire people to make an appointment as well. It makes you feel so much better! Dear Sandra, thank you very much for your help. You have helped me to see life positively again!
Loes, 36 (child trauma, self-esteem)
Sandra is a great facilitator of transformation
For as long as I can remember I have struggled with anger and the feeling that I am not enough. I was addicted to drink and drugs for years as a result of a very traumatic childhood. I felt lost and unwanted. My son had his own struggles with anxiety and negative feelings and I couldn't bear to see my own child as unhappy as me so I went looking for help. I discovered Marisa Peer and RTT and I knew right away that this could be our salvation. After a short search for a therapist in Amsterdam, I found Sandra. I immediately made an appointment for my son. He went to her for a session and after 21 days he was completely transformed. He has no more fears and is now a happy and contented young man. Then I was convinced and went for a session myself. After 21 days of listening to the audio, I too was transformed. I no longer have anger outbursts and I feel super fine. I also stopped smoking and became a full-fledged vegan. In the meantime, I also started training to become an RTT therapist. My self-confidence is rising and I believe that anything is possible and that I finally found my calling. I also experience a sense of 'joie de vivre' on a daily basis. Sandra is a great facilitator of transformation. Her sweet, friendly manner made me feel welcome and wanted. I recommend her to anyone who wants to change their life for the better and wants to feel fantastic and let go of old patterns. RTT is truly a revolutionary therapy that works fast and has changed our lives forever. My deepest thanks go to Sandra. She has helped me to remember who I really am.
Caren, 53 (child trauma, self-confidence)
Becoming who you really are
I thought a hypnotherapy session was terrifying and exciting at the same time, and most people will agree with that. It just brings you so much, even if you have to invest in it. Not the price necessarily, but it does cost time and energy. After the session you are still working on it for 21 days in the form of listening to an audio and that can be quite intense because you have to break through 'something'. After that, you are who you want to be, who you truly are and who you can always rely on. All obstacles are gone. Best gift-to-self ever I can say afterwards. Because I knew Sandra from Strategic Marketing Nima-C (and she was Head of Marketing in a previous career), I knew she was just as level-headed as I am. And that this process is therefore effective for ambitious professionals and entrepreneurs. Provided you are open to it, that is a condition.
Merel, 45 (believe in self)
A real transformation has taken place
Six weeks ago I was with Sandra for a first session. Three hours later I walked out the door onto the Keizersgracht and felt that something good had happened to me. A nice feeling, a bit indefinable, not knowing what would come of it.
In the past 6 weeks, a real transformation has taken place. I feel more comfortable in my own skin. I am optimistic and cheerful.
My environment also notices this, especially my family. The connection is stronger and more intense. I have energy to get things done. I can honestly say that the confidence in my abilities has never been better. I feel confident and make good decisions. I feel responsible for my life and my destiny.
After three weeks I called Sandra that I was also ready to stop smoking, and whether I could make an appointment for that.
I smoked for 35 years and made several attempts to quit, but I was never sufficiently motivated or convinced. The session was scheduled and the weekend before, in preparation, I had to write down each time why I lit a cigarette. That was the moment I put out my final cigarette. I don't smoke anymore and I will never smoke again. I feel so good and confident now. The session was no longer necessary. Great side-effect.
In the past I have sought and found several types of help to deal with my childhood traumas. The result was always short-lived.
RTT works. I can heartily recommend it. In any case, RTT has helped me enormously. Sandra is a great therapist, empathetic and understanding. In short; great therapy. Thanks Sandra.
Robert, 56 (confidence, addiction)
Sandra is the very best therapist and coach I know and have had.
She is patient, she has compassion and is always there for you. Besides that, she is very knowledgeable and really has a special place in my heart. She really cares about people and their healing.
Bo, 31 (self-confidence and body-confidence)
I'm glad I found Sandra.
Amazing woman! I definitely recommend working with her if you want to get more out of yourself and your life!
Sabrina, 28 (confidence and anxiety)
I wish everyone a 'Sandra'!
You do such beautiful and clever work, I wish everyone a 'Sandra'! I am very grateful that you crossed my path. Thanks for everything.
Carola, 41 (recovery from burn-out and self-confidence)
I cannot thank Sandra enough.
The trajectory we did has meant a lot to me. What happened was unusual, I just surrendered to the process. Due to lung disease, I was mentally stuck and I felt uncertain and insecure. My business was going well, but I started to have doubts about everything. I wondered whether my clients still needed me. I noticed that I started to lose grip, e.g. I felt terrified when I wanted to record videos for social media. It bothered me that I was no longer the person I used to be. Now I know that the illness I have to deal with does not change me; it shapes me. The fire has really started again!
Manon, 37 (self-confidence, fear and insecurity)
Balance is back in my life
I have been addicted to sugar for as long as I can remember. I just didn't understand where that came from. Especially when emotions played a role, I looked for sugar or something with fast carbohydrates such as croissants. After many visits to therapists, dieticians and organizations such as Weight Watchers, I wanted to do things differently and came across Sandra. After 1 session it all changed. Under her loving and gentle approach, I found out in hypnosis why I had this enormous sugar craving. I can now eat 1 cookie and not the whole pack. I feel my emotions and I no longer eat them away. The balance is back in my life and I feel very strong!
Maddy, 57 (eating habits)
No more anxiety and panic attacks
Sandra prepared me well for the session. During the session I felt safe, even though the experiences I had during the session were sad. It really became clear to me that the anxiety and panic attacks were a mechanism I developed as a child and that I no longer need them. During the three weeks of reprogramming I listened to the audio twice a day. That took no effort at all for me. The first week I felt relieved, clear and fresh. In the second week I felt a bit gloomy, but that went away. Since the session I haven't had any anxiety and panic attacks. When I worry it seems as if I hear Sandra's voice and then I pick myself up again. I feel that the empowering messages from the audio are anchored in my behavior. Sandra's guidance is very warm and supportive. When you talk to Sandra you feel in everything that she wants to help you develop into a more complete person.
Tessa, 43 (anxiety and panic)
She is well on her way to being her best self again
I am very glad that we chose to do the session with you. The 'traditional' path never worked for my mother and this clearly did. She's well on her way to being her best self again, and she's a lot more positive! Thank you so much for everything you did for me and my mom!
Glenn (addiction of his mother)
Working with Sandra was a life-changing experience
She helped me identify and quickly recover my deepest blocks to achieve greater balance in my life with new heights in personal life and work/career. She connects quickly with her customers and adapts to the stage they are in at that moment. She is reliable, honest, always encouraging, patient and insightful. She guides you through life's experiences in pursuit of your goals and dreams. Her RTT techniques help you manifest your strengths, appreciate your life journey, and gain a sense of mission and meaning. As a result, I am a more confident and fulfilled person today.
Andre, 48 (self-esteem)
We tackled the source of the addiction
During the 21-day listening period, Sandra asked "how are you?" My response was that "for the first time in my life, the chocolates on the dresser no longer shouted 'eat me, eat me'." After a 40+ food addiction years, I am finally no longer fighting with sweets and chocolate. In the hypnotherapy session we not only tackled the source of the addiction, we also started changing my behavior. Listening to the recording – Sandra has a beautiful, soothing and convincing voice – has closed the circle. I am calmer, no longer fighting, satisfied after a meal, nicer to my environment AND to myself. Sandra is at the origin of one of the most important changes in my life.
Lydia, 51 (sugar addiction)
Impactful session
I had a beautiful, impactful session. I felt very safe with Sandra, she is very well prepared, professional and has a very nice energy and beautiful voice. The hypnotherapy really helped me further because the 21 day repeat audio sessions noticeably transformed my brain. Procrastination disappeared and I became much more active.
Aida, 53 (procrastination)
Found love
I never thought that I would find happiness in love in the short term after I had the RTT session. A short while after the session I met a guy who I really clicked with. At the start, the fear that the RTT session had stabilized in me came out stronger, as a kind of defense mechanism. However, after some time there was room for love. I can now look my boyfriend in the eye and say I love him and I am no longer afraid that he will hurt me.
Micha, 21 (attracting a relationship)
From an unhappy boy to a happy young man
My son recently had an RTT session with Sandra. Before going for the session, he wasn't feeling well at all. He was sad and depressed. He struggled with the feeling that he wasn't enough. He had anxiety and panic attacks and even suicidal thoughts. He also had problems with social connection. After the session and listening to the audio for 21 days, I saw my son change before my very eyes. He became more confident, the anxiety and panic attacks disappeared. He wakes up with a smile and whistles and hums songs. That is a sign that he feels happy and content. He is also able to remain calm in challenging situations and has no more suicidal thoughts. I also noticed that he is much more sociable than ever before. He tells me that he feels healed of all his problems because of RTT. I am forever grateful that we found Sandra and the thorough approach she took to help my son. I recommend RTT to everyone because it really works and has changed my son from a very unhappy boy to a cheerful and happy young man.
Caren for Juvian, 21 (depression, social anxiety)
So many things have become clear
I notice that since the session last April, a lot has gradually crumbled. As frightening as it was then, it is now such a relief. So many things have become clear. I am more and more able to let go of control, habits, people and fears. I feel that it is no longer necessary. I can also relax more. I notice that the layer of panic attacks is crumbling. Emotions have taken its place and I have to learn to deal with this, which still scares me. But is is going much better!
Rosalien, 32 (anxiety and panic)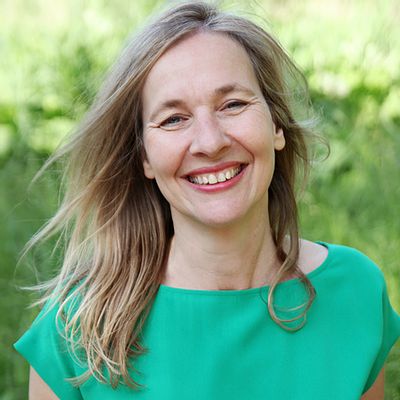 My name is Sandra de Gelder and I live in Amsterdam with my two children. As a certified RTT hypnotherapist I guide people on the path to their highest potential.